CNC jobs in the Netherlands
SPECIALISTS
SPECIALISTEN
How to get a CNC job in the Netherlands
Eastmen is one of the best recruitment agencies in the Netherlands. Since 2006 we have been recruiting professionals from Europe and placing them in Dutch companies. We are a fully certified agency, which proves that we apply a high standard to the work we do. We offer jobs Holland for foreigners with urgent departures in various fields, such as technical, chemical or logistics.
Weekly payment (€)

Dutch contract and conditions

Pension plan*

Your own room

Car & gas allowance**

VCA (safety) exam***

Other trainings***
* after 6 months
** to-from work, above 10km
*** if required
Types of CNC jobs in the Netherlands
We offer you CNC operator jobs at various companies or factories in the metal, engineering or construction sector. As a CNC operator, you prepare and execute various works based on the specifications and drawings provided. Various materials are used so it is important to have knowledge about their processing.
A CNC operator also handles the installation, adjustment and maintenance of the machines. It is important to be able to configure and select the right tools and assemble them. It is also important to critically evaluate production processes in order to improve them. The CNC operator function is often combined with the CNC turning and CNC milling functions.
We also offer CNC programmers jobs. As a CNC programmer, you deal with the programming of computer-controlled machines, such as lathes, milling machines, grinding machines, planers and folding and bending machines. You study working drawings and translate them into CNC machining programs. You determine the best method of producing parts by monitoring and adjusting the production process. Sometimes a CNC programmer is also an operator. Complicated machines or large companies sometimes require a separate CNC operator.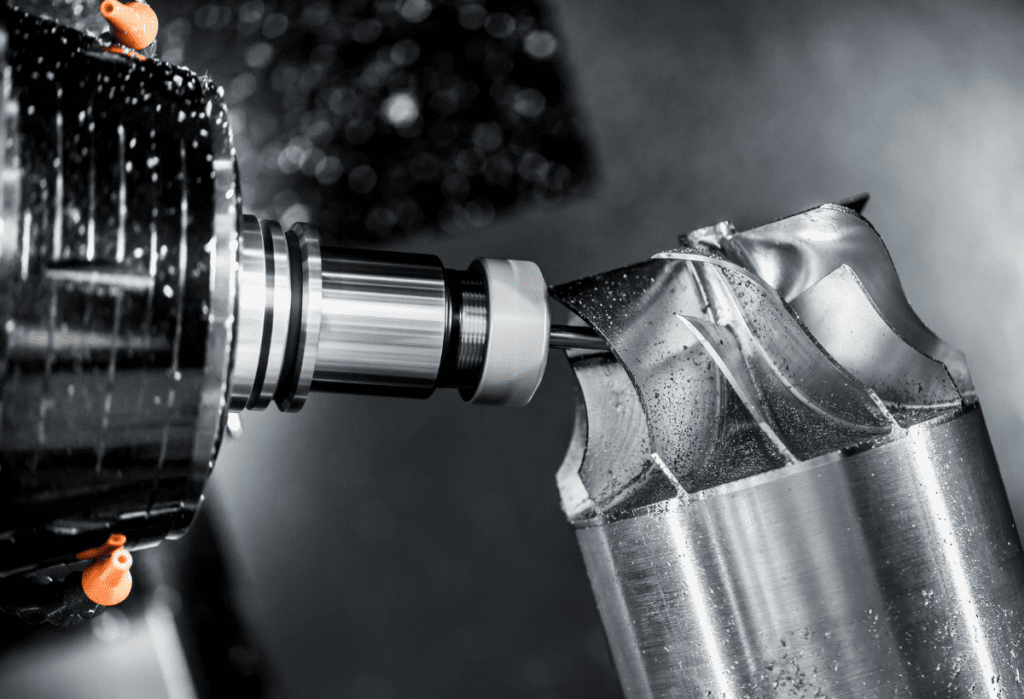 How can you find a job as a CNC operator/programmer?
If you are looking for CNC jobs abroad you will notice that it is difficult to search if you do not speak Dutch. If you work through Eastmen you do not need to search or speak Dutch. We already did that for you and we always have job offers for experienced skilled workers. The application process is simple.
Apply to one of our jobs in the Netherlands;

Send the necessary documents required by your personal recruiter;

Sign the employment contract;

Buy your plane / bus ticket or come with your own car;

Go to the first day of work! Simple, right?
How much does a CNC operator / programmer earn in the Netherlands?
The salary of a CNC operator depends a lot on his experience and studies. As a beginner you might need to start low but over time you can earn much more. As a CNC programmer, the salary is usually higher, especially if you are also an operator. It can also depend on the company you work for and how many different types of CNC machines you can operate. For more information regarding the salary and working conditions you can contact us. 
Excellent jobs in a variety of sectors are just waiting for an experienced professional like yourself. What are you waiting for?
Do you still have doubts? Read 7 reasons to work in the Netherlands. 
Sous Chef
Are you passionate about cooking and you are speaking English? Then look no further and join us in a new adventure! A Dutch company is looking for Sous Chefs. Job description: Responsibility for the daily operations in the kitchen Guiding/training new employees Supervising the compliance with regulations in the field of safety, working conditions and […]
Cook
Do you have experience as a cook, speak English and want to work in the Netherlands? Then you are in the right place! A Dutch company that merges entertainment with a good restaurant is looking for Cooks. Job description: Preparing the dishes correctly and on time Preparing orders by performing a la minute cooking activities, […]
Operator (4 shifts)
Operator (4 shifts) Do you want to be a part of a young, modern and sustainable company that processes slaughter by-products into high-quality, protein-rich raw materials and fats for the animal feed industry (feed, petfood, aquafeed), fertilisers and biofuels? Then join a company founded in 2009, represented by a unique collaboration of 5 independent Dutch […]
Concrete Mixer / Container Truck Driver
A Dutch company that has been a logistics provider since 1964, active in various types of transport and storage, is looking for concrete mixers/container truck drivers. Job description: As a concrete mixer driver, you will transport concrete to various sites in the country Upon arrival, you will be informed at which construction locations you can […]
Touring car driver
Are you interested in working in the tourism industry? Then join us in a new adventure! A Dutch company equipped with modern buses that are driven in the Netherlands and abroad is looking for touring car drivers. Job description: Your main tasks on a daily basis will include picking up your own bus at […]
Assembler/Iron worker/Tack welder
Are you passionate about welding and reading technical drawings? Then you are in the right place! A Dutch company specialised in engineering, assembling, welding and mounting is looking for an assembler/iron worker/tack welder. Job description: As a construction fitter you will be involved in assembling steel structures from a working drawing The products will vary […]
Frequently Asked Questions
How can you find a job as a CNC operator/programmer?
The easiest way is to apply through Eastmen. We have already conducted the search for you and we have a lot of job offers. All you have to do is apply on our website, then send and sign the necessary documents.
How much does a CNC operator/programmer earn?
The salary depends on his schooling and experience. A programmer who is also an operator can earn more than a CNC operator. You can contact us for more details.