Metal worker jobs
Metal worker jobs
Metal worker jobs
Eastmen is one of the best recruitment agencies in the Netherlands. Since 2006 we have been recruiting professionals from Europe and placing them in Dutch companies. We are a fully certified agency, which proves that we apply a high standard to the work we do. We offer jobs Holland for foreigners with urgent departures in various fields, such as technical, chemical or logistics.
Why choose Eastmen?
Weekly payment (€)

Dutch contract and conditions

Pension plan*

Your own room

Car & gas allowance**

VCA (safety) exam***

Other trainings***
* after 6 months
** to-from work, above 10km
*** if required
WHAT ARE DUTCH COMPANIES LOOKING FOR IN A METAL WORKER?
A number of our Dutch clients are looking for metal workers. The fields they operate in and the products they make are very divers. Also the difficulty of the required working skills differs per client.
For instance, one of our clients makes feeding machines for farmers. He is looking for metal workers that will work on a sawing table and drill holes as indicated on the drawing. They also need to be able to occasionally paint metal objects. 
Another client is designing, developing and manufacturing metal parts for many applications. They are specialists in sheet metal processing and supply parts for almost every industry, including food, agriculture and automotive.
They are looking for metal workers that can work on a punching machine and get metal objects out of it. They also need to remove the sharp edges for the welding and bending department to be able to process it further.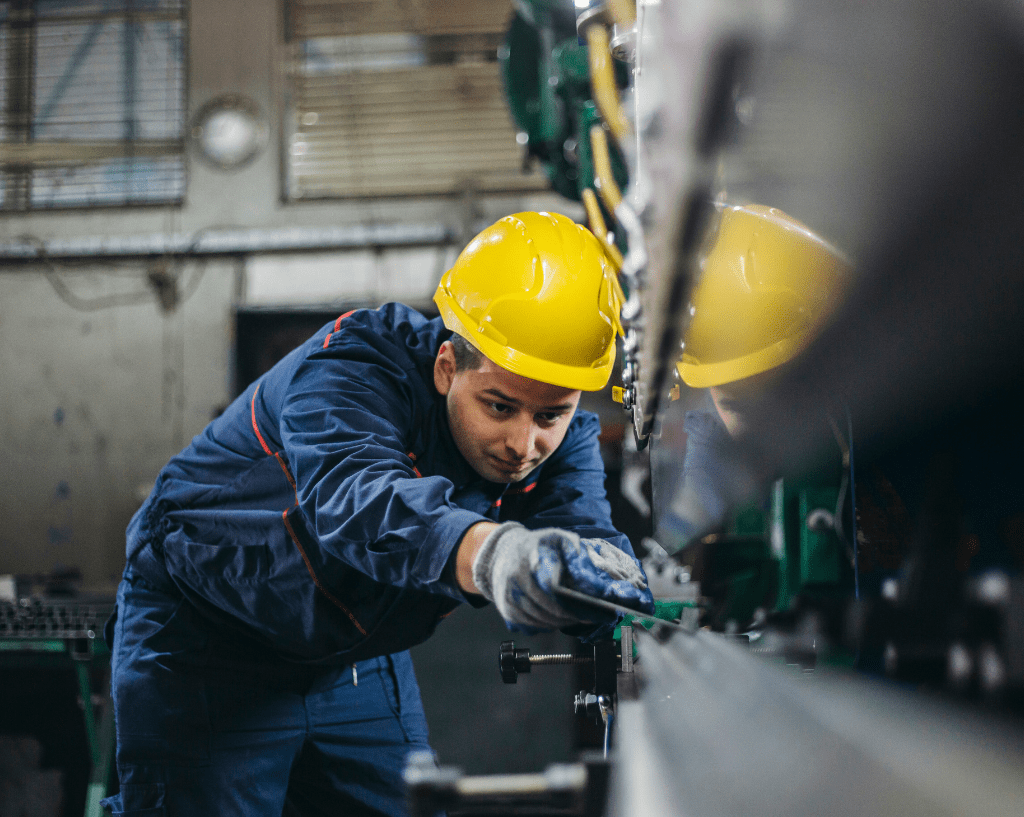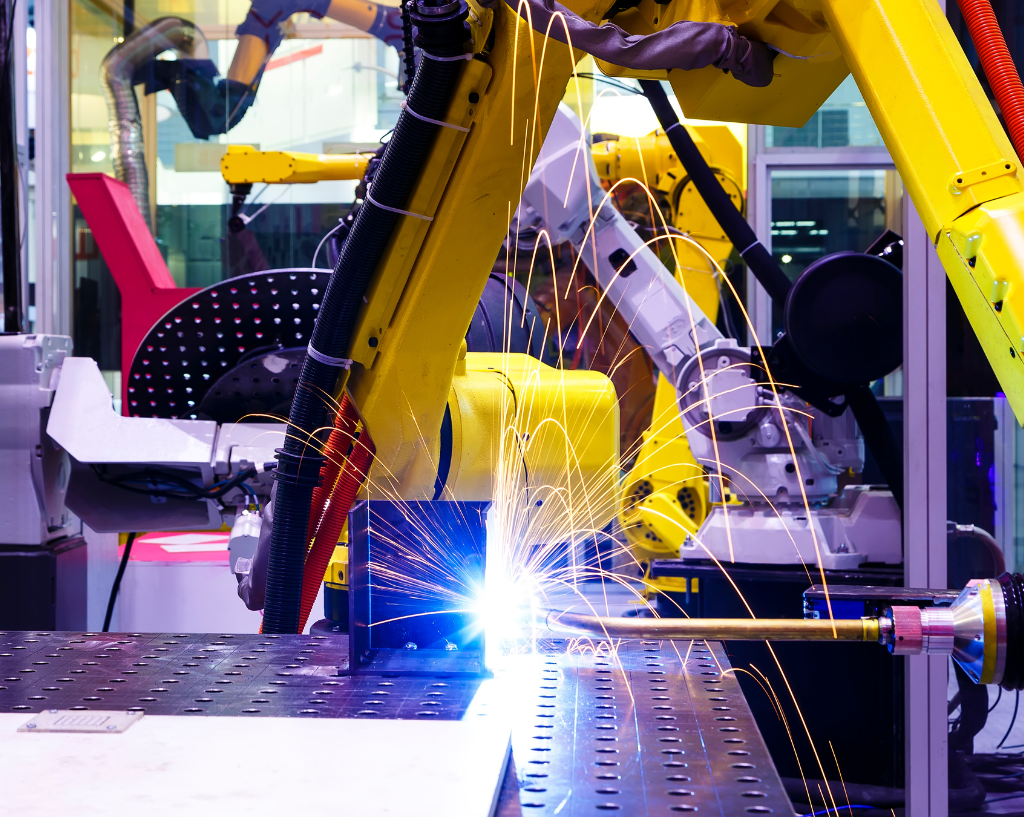 Another client manufactures parts, composite products, subassemblies and complete installations for different sectors. They are looking for metal workers that will be performing work with advanced machine tools, including a welding robot, bending machine, CNC-controlled drilling machine and many other machines. Checking products and guaranteeing quality is also part of the job. 
We also have clients that are specialized in respraying and rebuilding damaged cars. They are looking for candidates with +3 years of experience in automotive damage repairs/car metal repair. The metal worker will be responsible for the preparation of damage repair, mounting and assembling of car parts and metal works on cars. 
One of our other clients makes a range of different products from art, filters, walking floors, landings and stairwells to machines and projects for the screening industry and construction companies. They are looking for laser cutter operators. They must be able to read technical drawings and do some bending and cutting of the products (stainless plates). Grinding and some welding would be a great addition as well. So the job is pretty divers.
We also have a client with 40 years of experience with various types of exhaust systems such as those for street bikes, cruisers, custom built bikes, off-roads, scooters and special projects including exhausts in motor racing. They will launch a sensational line of exhaust systems that perfectly matches the design and feel of today's motorcycles. They are looking for metal workers that can cut and saw stainless steel to make exhausts for motors.
One of our oldest clients (since 2008) creates high-tech parts for the yacht industry and shipbuilding, machine building, agriculture, offshore and mold making. They are looking for all round metal workers with welding knowledge, both MIG/MAG and TIG. The perfect candidate is able to work independently in metal construction and doing task like sawing and filing metal and working with different hand tools. Knowledge about working with different materials for high quality purposes like yacht building industry is also required.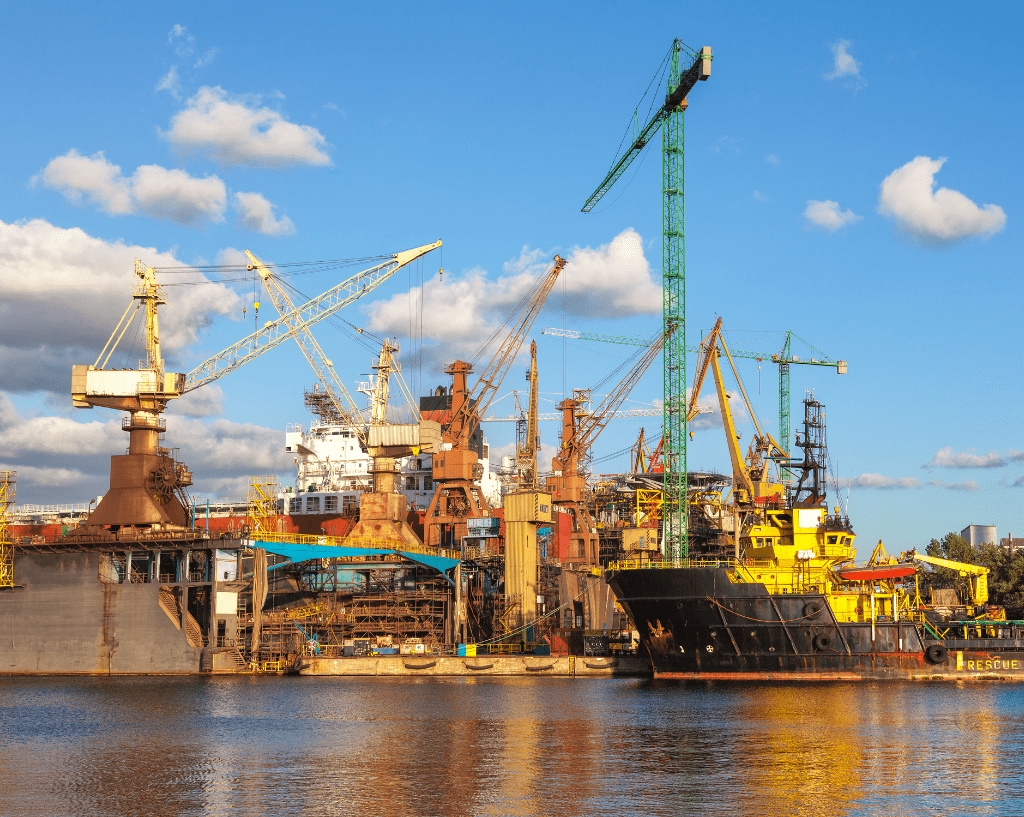 These are just a few examples of Dutch companies looking for metal worker. Do you want to work for one of our clients? Have a look at our current vacancies.
Excellent jobs in a variety of sectors are just waiting for an experienced professional like yourself. What are you waiting for?
Truck driver C and CE (portal truck, hook truck, semi-con, garbage truck)
Truck driver C and CE (portal truck, hook truck, semi-con, garbage truck) Do you want to work in the field of transports and logistics in The Netherlands? A Dutch company that collects various waste streams for companies and individuals, after which processing it in an environmentally friendly manner, engaged in renting, selling and repairing storage […]
Truck Driver (CE) → Frigo & Store Distribution
A truck driver is responsible for driving a truck with a trailer or the fixed combination truck and trailer. These two are most common in the Netherlands. When driving a truck professionally, a CE driving licence is required with the addition of Code 95. As a truck driver you are responsible for the efficient and […]
Electromechanic
Do you enjoy repairing things? Are you looking for a new job related adventure? A Dutch company is looking for electromechanics, so if you speak English and you have technical and electrical experience, you could be the person that we are looking for! Job description: You will need to have some technical and electrical skills […]
Order checker
If you are looking for a job in The Netherlands and you are speaking English, you just might be the right person for us! A Dutch logistic company that helps other companies to move forward and grow, is looking for an order checker. Job description: You will check orders collected by your colleagues Requirements: It is […]
CNC operator/programmer
Do you have experience operating or programming CNC machines? Would you like to grow professionally, working with modern equipment, in a clean environment, in important cities in the Netherlands, such as Amsterdam, Utrecht, Eindhoven, Maastricht or Groningen? We cooperate with reputable companies from all over the Netherlands that deal with the production and assembly of […]
Trucks and trailers damage repairman
If you like to repair things and want to work abroad, we have a new project for you! A Dutch company is looking for damage repairmen for trucks and trailers. So, if you speak English and want to work in The Netherlands, you might just be the right person for us! Job description: You start […]
Frequently Asked Questions
Who is Eastmen?
Eastmen is a fully certified agency in the Netherlands who offers jobs in the Netherlands with urgent departures in various fields, such as technical, chemical or logistics.
Why should I choose Eastmen?
Eastmen takes care of everything for you. We offer you a Dutch contract, weekly payment, car and gas allowance and much more.
What are Dutch companies looking for in a metal worker?
This depends on the products they manufacture. It can be sawing or cutting metal, assembling and welding parts, operating a welding cutter robot or working with different hand tools.