Truck driver jobs in the Netherlands
SPECIALISTS
SPECIALISTEN
Eastmen is one of the best recruitment agencies in the Netherlands. Since 2006 we have been recruiting professionals from Europe and placing them in Dutch companies. We are a fully certified agency, which proves that we apply a high standard to the work we do. We offer jobs Holland for foreigners with urgent departures in various fields, such as technical, chemical or logistics.
Weekly payment (€)

Dutch contract and conditions

Pension plan*

Your own room

Car & gas allowance**

VCA (safety) exam***

Other trainings***
* after 6 months
** to-from work, above 10km
*** if required
What kind of jobs can you find in the Netherlands as a truck driver?
In the Netherlands you can work as a truck driver for national or international transport. If you look at a truck driver job description your tasks usually include loading and unloading goods, planning delivery according to the best route by taking into account traffic and rest times, checking the technical condition of the truck and recording relevant information in accordance with the (inter)national rules. When writing your truck driver CV it is important to mention relevant experience and tasks at your previous employers.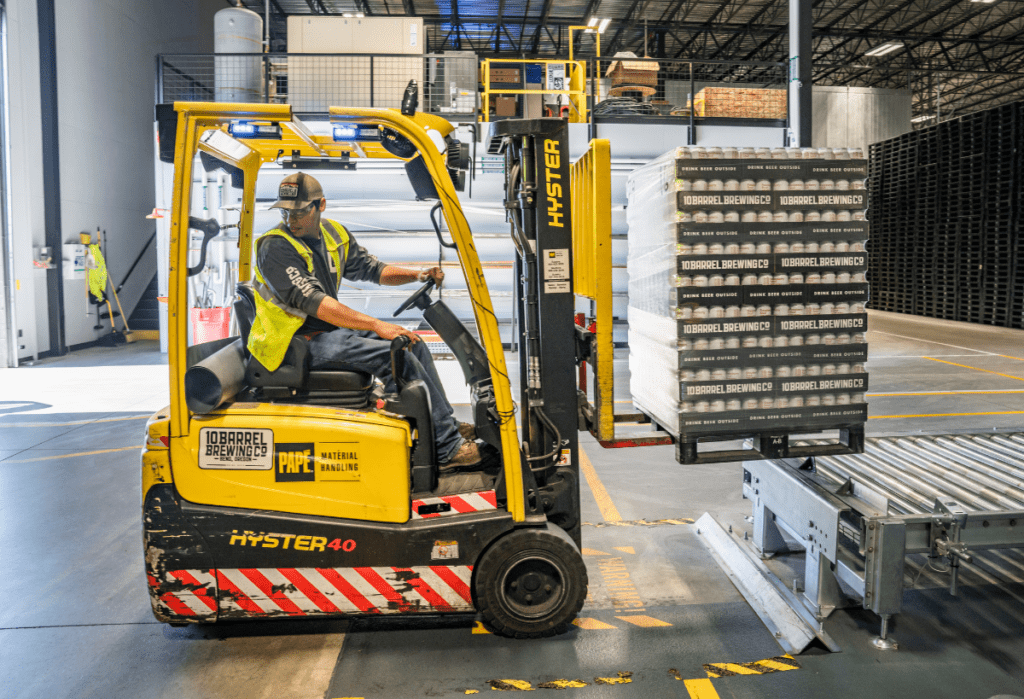 How can you find truck driver jobs in Europe?
It can be quite difficult to look for a job abroad if you do not speak the language of that specific country. If you work through Eastmen we can find you a job in the Netherlands so you don't need to search yourself nor to speak Dutch. We already did that for you and we always have job offers for experienced skilled workers. The application process is simple.
Apply to one of our jobs in the Netherlands;

Send the necessary documents required by your personal recruiter;

Sign the employment contract;

Buy your plane / bus ticket or come with your own car;

Go to the first day of work! Simple, right?
Which documents does a truck driver need to have?
First of all, you must have a driving license depending on the weight of the truck you want to drive.
Category C for trucks weighing 3,500 kilograms or more;

Category C1 for lorries weighing between 3,500 and 7,500 kilograms;

CE category for driving trucks weighing 3,500 kilograms or more, with a trailer or semi-trailer weighing more than 750 kilograms;

Category C1E for lorries weighing between 3,500 and 7,500 kilograms, with a trailer or semi-trailer weighing more than 750 kilograms;
In addition to the driving license, a truck driver must also obtain the so-called "Code 95", a certificate of professional competence for the professional driving of a truck.
How much does a truck driver earn in the Netherlands?
A truck driver´s salary per hour depends on how many years of experience he has, his working shift and the distance he travels to deliver goods. For more information regarding the salary and working conditions you can contact us.
Excellent jobs in a variety of sectors are just waiting for an experienced professional like yourself. What are you waiting for?
Do you still have doubts? Read 7 reasons to work in the Netherlands.
Order picker with EPT experience
Order picker with EPT experience Do you want to work in a place where connection between people and mutual respect is the key to a successful customer-company relationship? An important Dutch company that abides the rule "The more you expect from us, the more we try to exceed your expectations", is looking for an order […]
Wooden construction builder/Carpenter
Wooden construction builder/Carpenter Do you like to show your mastery in wood processing? A producer and direct supplier of wooden frames and wooden skeleton to large construction companies is looking for a wooden construction builder/carpenter. Job description: Your main tasks on a daily basis will be the assembly and creation of a wood skeleton construction based […]
Welding Robot operator/programmer in The Netherlands
Do you enjoy doing your job and you would like to earn more experience working with modern equipment, in developed cities such as Amsterdam, Utrecht, Eindhoven, Maastricht or Groningen? We are hiring a welding robot operator/programmer, for our clients and partners from all over The Netherlands. What are we looking for? Availability for relocation to […]
Warehouse worker
Do you like teamwork and do you like to keep things well organised? We are hiring a warehouse worker for our Dutch client in Heerhugowaard, who is specialised in designing and producing plastic products, pipe systems, filters, oil tanks, drip trays (for oil and chemical industry), bins for the storage of (semi)-finished products and garbage, […]
Truckloader
Truckloader Do you want to gain experience in logistics? One of the head leading logistics service providers for warehousing, cooling and freezing distribution of foodstuffs is looking for a truckloader. Here the food is daily delivered under strict conditions from multiple locations to all retailers, wholesalers and food service channels within its extensive distribution network […]
TIG and MIG-MAG Welders for The Netherlands
Are you an experienced welder and would you want to develop professionally working in a clean and modern environment, in The Netherlands? We are inviting you to learn more about our job offers. We are hiring TIG welders and MIG/MAG welders, with or without certificate, for our clients and partners, in important cities from all […]
Frequently Asked Questions
How can you find truck driver jobs in the Netherlands?
The easiest way is to apply through Eastmen. We have already conducted the search for you and we have a lot of job offers. All you have to do is apply on our website, then send and sign the necessary documents.
What is the average truck driver salary in the Netherlands?
The salary of a truck driver depends on various factors such as his/her experience and the distance he/she needs to travel to deliver goods.  You can contact us for more details.